Regular price
$139.00 CAD
Sale price
$98.00 CAD
Unit price
per
Sale
Sold out
View full details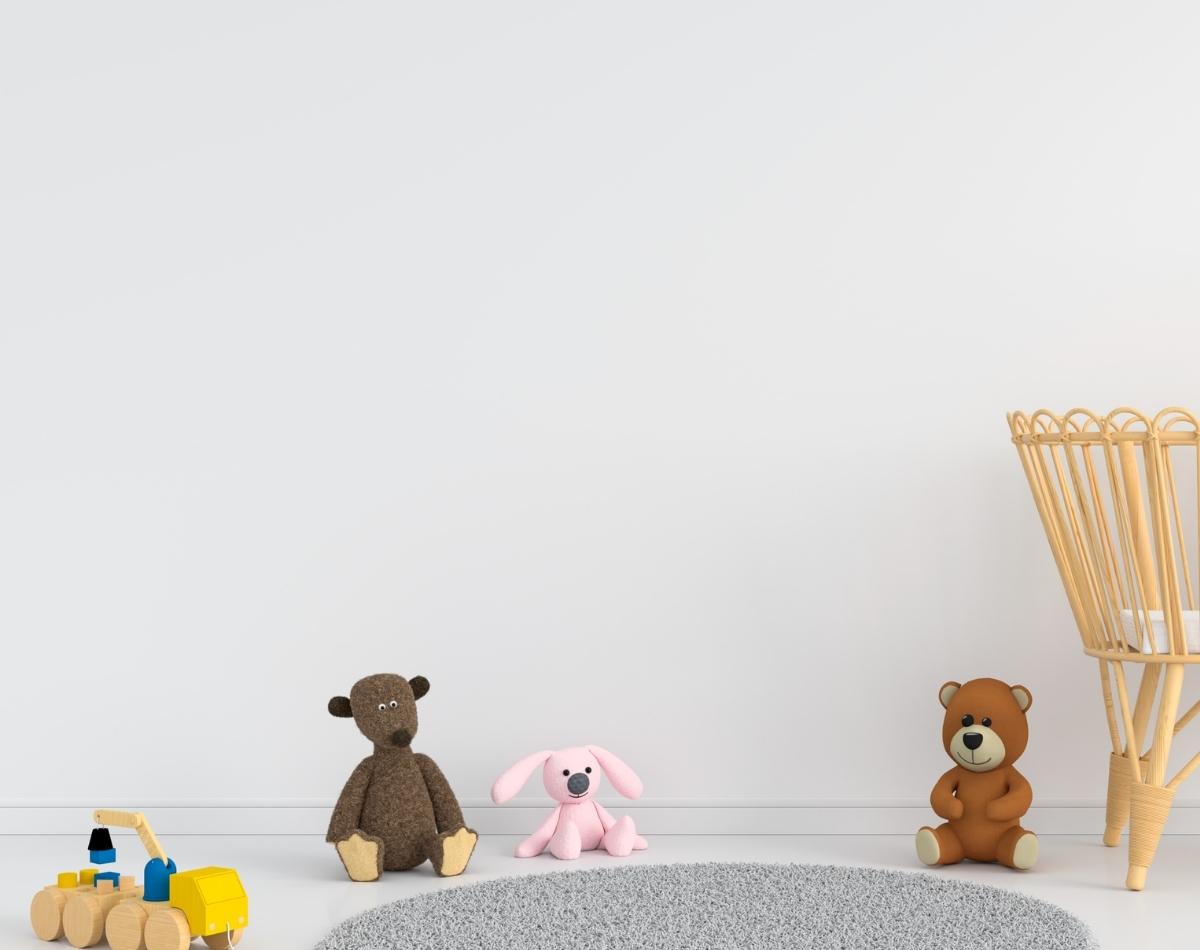 What size will my Name Sign be?
The more letters your babies name has... the shorter they will be!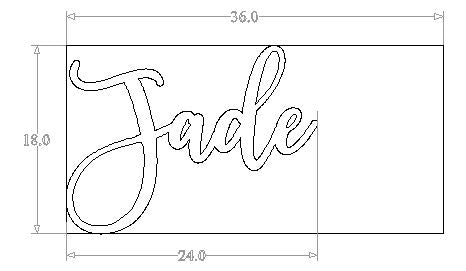 The less letters your babies name has... the taller they will be!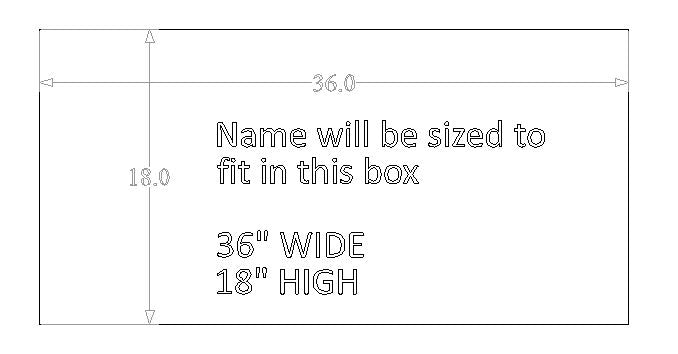 All our custom baby name signs are designed to fit inside this box.
Collapsible content
What will the height of my sign be?

Our custom names are sized to fit within a box that is 36" WIDE by 18" TALL. We will scale the name so it is the biggest it can fit inside this box. Most names will be 36" wide. The height will vary depending on the length of your name. The MAXIMUM height is 18". For short names like 'Ava' the length may not be 36" because this would make the height much larger than 18" which would look silly and be too large to ship.
How will I hang my sign?

Hardware is not included as there are a few options for hanging and we encourage you to choose the method that best suits you.. If your walls are untextured, many customers find that using heavy duty 3M or Gorilla mounting tape is a very easy and effective way to hang our signs. Around 90% of our customers choose to hang this way. If you choose to use mounting tape please be sure that the wall and the back of the sign are free of dust/debris and closely follow the mounting instructions on the tape. Alternatively, some customers prefer to install a small sawtooth hanger into their sign (with nails no deeper than 3/8" deep as the sign is 1/2" thick) while others prefer to put nails in the wall and hang the sign from the loops of the letters. All of these methods work very effectively.
I want to order 1 sign, but with 2 names

You can order the "1 name order" however, the 2 names with both be smaller. We use a 36 x 18" rectangle frame for 1 order. Please note that our "1 Name" order is limited to 10 letters only, +1 for the space. take a close look at the preview when you click the "Personalize your name" button.
I want to order the 2 Names bundle, will they really be 36" wide?

Yes, most names are sized at 36" wide. Please note that there may be slight measurement differences because of the type of fonts that are used. There may also slight differences in the size of the letters depending on the length of the names. For eg.. "Ivy" may have a bigger letter "v" than the letter "v" in "Ivanka".
I would love all the letters to be attached together, is that possible?

Depending on the font that you choose we can connect the first letter.
Please send us a request to connect the letters before you order and we will do our best!
My name same arrived and looks a bit different than expected!??

Sometimes we need to make slight modifications to make sure the name is strong and stays together.
If you requested an additional personalization and it was not applied to your order we are super sorry!! Please contact us for further assistance and we will take care of you ASAP.

Please make any and all personalization request PRIOR to ordering. Once your order is placed it is sent off to our workshop full of Canadian elves and cannot be changed! (they get really really mad at me when I try and change things)
Can I cancel my order?

Yes!.. If it has not yet been sent off the workshop. Let us know ASAP if you would like to cancel and we will try our best! As all our signs are custom made and therefore we cannot cancel orders that have already been made.


Please email us support@nurserynames.zendesk.com and include:

Your order numberFull Name on the accountEmail address the order was made with